Why Laurie Streszoff Is Running In The Cleveland Marathon
March 2nd, 2020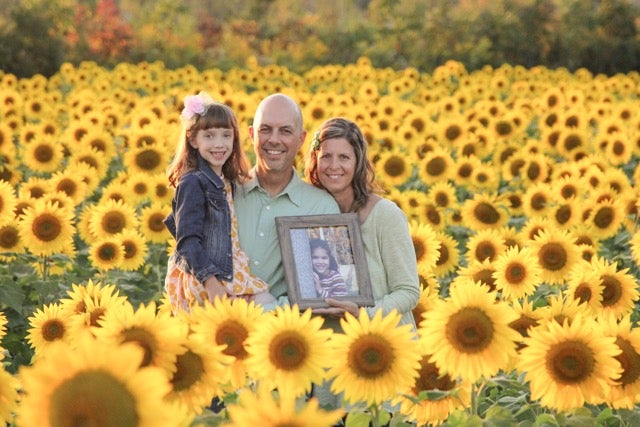 Bay Village resident Laurie Streszoff is off and running! She and her husband Jeff lost their oldest daughter, Abby, to a glioblastoma brain tumor at the age of 6 in 2010. Along Laurie's journey she met Megan McNamara, co-founder of the Prayers From Maria Foundation and mom of Maria, who also passed away due to a glioma at the age of 7 in 2007. Impressed and moved by Maria's Field of Hope, Laurie volunteered in different capacities and recently began to work part-time for the Foundation as the Family Liaison.

Always looking for ways to raise awareness and make an impact on the lives of others, Laurie has been training to run a half marathon in the Rite Aid 2020 Cleveland Marathon. Although we are all experiencing many changes during this time, Laurie hasn't stopped running. She continues to be motivated and inspired by Abby and all the precious children we have lost too soon. In order to be safe, Laurie will run her race virtually, with the same amount of determination to cross the finish line. If you are able, please consider helping her as she works toward an aggressive monetary goal.

Laurie's monetary goal of $10,210.16 is not just a random number but a heartfelt mission. 10 represents the amount of years Abby has been gone, 210 represents her birthday of February 10th and 16 represents how old she would be this year. You can support her by donating to her fundraiser page, or she asks for prayers as she trains and for all those for whom she is running for.

By supporting her, you are supporting a beloved community of participants who work hard to raise funds for childhood cancer research. Prayers From Maria has awarded nearly $2,000,000 in research grants to date. All of the dollars Laurie is raising will go towards childhood cancer research and donations are tax-deductible.
One thing hasn't changed….children are still battling cancer.
For more information, please visit Laurie's Marathon page.