Sunflower Striders at Cleveland Marathon
Our Race Starts as a Marathon.
And Ends as a Mission.
It's not just the FINISH LINE we're racing towards. Let's End Childhood Brain Cancer.

Join the Sunflower Striders Team! Calling all athletes who want to make a difference in the lives of children suffering from cancer. Each race you plan to run, bike, walk or swim can be a fundraising opportunity for you to raise money for children's brain cancer research!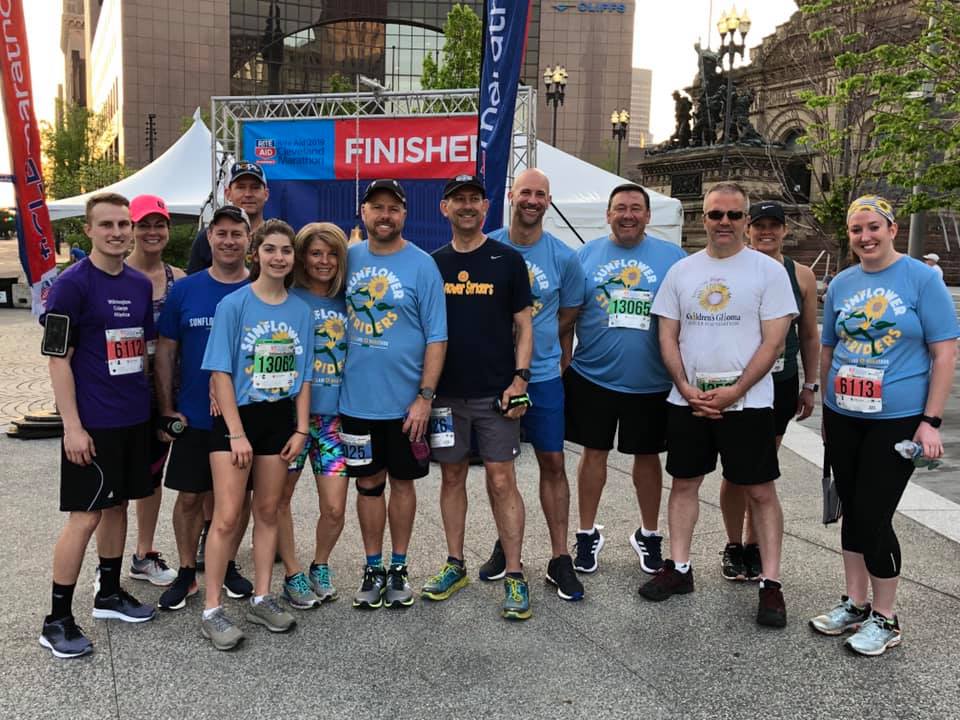 Event Details
Public Square
2023 Union Home Mortgage Cleveland Marathon - Saturday and Sunday, May 20 & 21
The schedule of events is as follows:
Saturday, May 20 @ 7:30 a.m.: 5K/10K
Sunday, May 21 @ 7:00 a.m.: Full Marathon and Half Marathon
Prayers From Maria is a Charity Partner of Cleveland Marathon 2023. Register as a Sunflower Strider and join our team! Run or walk. Choose from Full or Half Marathon, 10K, or 5K opportunities. Create a fundraising page on Race Roster and share your own personal story for participating!
Be sure to choose "Prayers From Maria Sunflower Striders" under the Teams section of registration. Save 20% on the registration fee by using our team code PFM23.
Thank you for supporting our vital mission by joining our team or cheering us on with a donation!