Sunflower Striders at Cleveland Marathon
2024 Cleveland Marathon - Saturday & Sunday, May 18 & 19
It's not just the FINISH LINE we're racing towards. Let's End Childhood Brain Cancer.
Prayers From Maria is a proud Charity Partner of the 2024 Cleveland Marathon! Register as a Sunflower Strider to help make a difference in the lives of children suffering from cancer. Each race is a fundraising opportunity for you to raise money for children's brain cancer research!
To Register:
Click "REGISTER TO JOIN OUR TEAM "
Click "register for event"
Create your Race Roster account
Select a race and complete the form
Under "Teams," click "Yes, add to a team" and select "Sunflower Striders"*
Under "Fundraising Settings," select our team*
Save 20% on the registration fee by using our team code PFM24.
*Be sure to choose "Prayers From Maria Sunflower Striders" under the Teams section of registration AND "Prayers From Maria" as your fundraiser. If either of these are not selected, you will not be on our team!
2024 Event Details
5.18.2024
7:00am - 11:00pm
St. Clair Avenue Northest at Mall B
Our Race Starts as a Marathon.
And Ends as a Mission.
You can walk, run, or just fundraise! Last year, we raised the most money out of ALL charitable partners!
Help us reach our goal of $15,000.
The schedule of events is as follows:
Saturday, May 18 @ 7:30 a.m.: 5K/10K
Sunday, May 19 @ 7:00 a.m.: Full Marathon and Half Marathon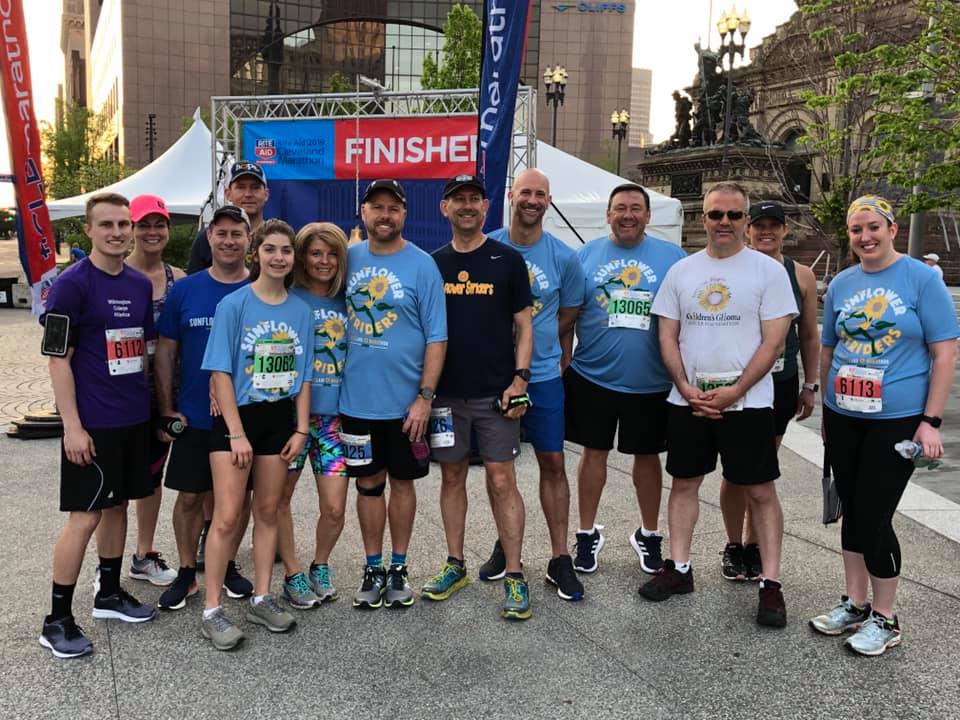 Thank you for supporting our vital mission by joining our team or cheering us on with a donation!